A portable, 3D Imaging System for the Face
Quantificare LifeViz® Mini
Advance Medical Imaging, When Science Meets Photography.
Making Documentation and consultation easy​
LifeViz® Mini is known for its image quality and precision, the 3D photographic system is a portable, compact, and user-friendly solution for aesthetic practitioners, dermatologists, and cosmetic and plastic surgeons.
Reproducible pictures are possible without repositioning systems using our dual beam pointers. After taking three photos, which are then automatically stitched, the patient's face is easily reconstructed in 3D.
3D analysis during the consultation
EVALUATE SKIN QUALITY AND IMPROVE PATIENT'S EDUCATION
3D Skin Analysis
with single click, offer your patients a personalized skin analysis using multivariative analysis for :
Wrinkles
Pores
Oiliness
Vascularization
Pigmentation
Create your own library for skin care products and make specific recommendations by selecting them in your catalog browser.
3D analysis during Consultation
ASSESS FACIAL HARMONY, SIMULATE, AND SELECT TREATMENT OPTIONS
Measurements
Assess facial angles, measurements, heights, and widths, and compare them to the golden ratio.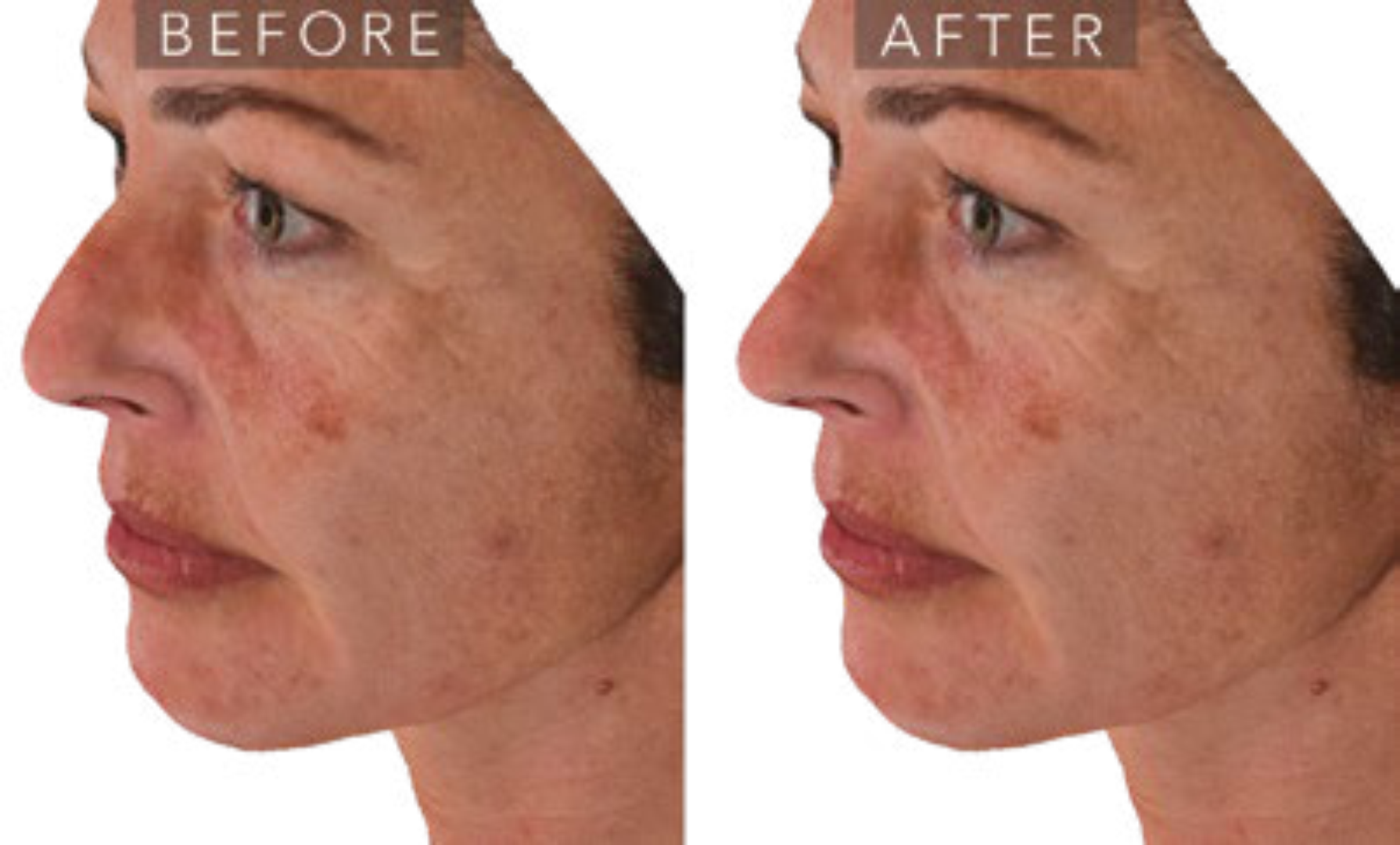 Simulation
Reassure your patients and facilitate more comprehensive anti-aging treatments for harmonious outcomes.
3D Analysis after Treatment and Follow-up session
TRACK TREATMENT CHANGES AND IMPROVE PATIENT LOYALTY
Volume assement
Visualize and quantify volume changes post-treatment.
Comparison options
Choose among a variety of comparison options (slider, silhouette, side by side, cursor Box ) which can be exported as high-quality images or animated videos.
Lifting
Evaluate and quantify skin tightening and lifting in 3D.