The all-in-one-system for skin, moles, hair, and nails.
Modern dermatology services range from classic medical dermatology to aesthetic procedures and hair consultations.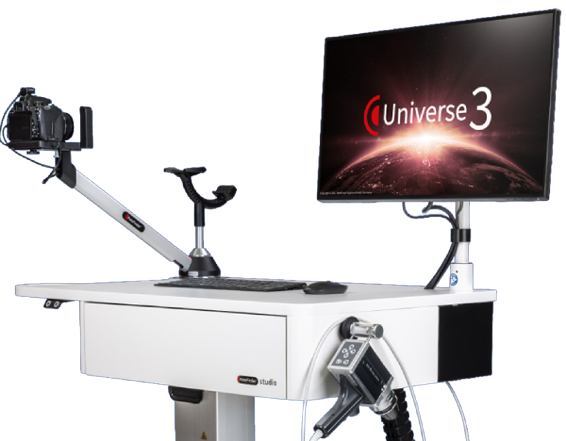 EXCELLENCE IN DERMESTHETICS
Design and performance for your practice: FotoFinder studio
PolFlash
For impressive images with both cross and parallel polarization or non-polarized.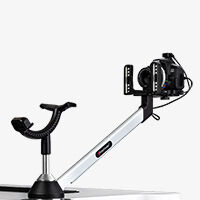 Portrait stand & rest
The camera can be easily positioned at five viewing angles - for consistent images of the face, neck, and scalp.
Height-adjustable workstation
The individual height adjustment allows flexible working while sitting or standing.
medicam 1000s
Full HD video camera medicam 1000s with optical live-zoom, for a visual journey into the skin structures.
FotoFinder AI
Mole analyzer pro for analysis and pre-assessment of melanocytic and non-melanocytic lesions.
Trichoscale AI
Digital quantification of hair growth and hair loss based on Artificial Intelligence.
When it comes to visualizing skin, leading experts and scientists around the world rely on the quality of FotoFinder. The modular and multifunctional structure of FotoFinder studio enables the combination of different imaging platforms
Dermoscopy
Mole mapping & Artificial Intelligence
Video documentation and dermoscopy for early skin cancer detection through mole mapping and comparison of skin lesions – powered by FotoFinder AI.
Trichoscopy
Hair consultation made easy
Extensive trichoscopy functions for examination and assessment of hair growth and hair loss – supported by the TrichoLAB Service and the unique tool Trichoscale AI.
Aesthetics
Consistent before-and-after facial photography
Brilliant photos and consulting features for patient communication, standardized before-and-after photography, and photo documentation.