The Successful Synergy to Get Max Performance
The Revolutionary Dual Wavelength Technology (CO2+1540 nm)
to enhance the efficacy in dermatological applications, DUOGLIDE especially recommended for
Skin Photorejuvenation, Acne Scars, Facial Wrinkles Reduction, Periocular Lifting, Deep Scars, Dermatological Surgery
Due to special sequential emission of the double wavelength.
Exclusive advanced technology solutions 
(PSD and SmartStack) to maximize results.
Based on the type of application you can modulate the most suitable emission sequence.
Synergy of the two wavelengths boosts cellular turnover for faster healing.
Specially developed algorithm to optimize scanning pat hand to minimize local temperature increase.
Complete range of scanning systems that can broaden the range of applications possible with this technology.
The Ideal Partner for a New Era of Laser Therapy with CO2 Laser Systems
Special sequential emission on the individual DOT, the effects of the two wavelengths are amplified synergistically, resulting in a reduced energy dosage but with the same efficacy, thus only a short downtime.
The synergy of the two CO2+1540nm wavelengths also achieves heating, adjacent and non-coagulative of the entire scanning area, and reaches high dermal depth. The tissue stimulation is maximized and healing times are reduced.
Complete Range of Miniaturized Scanning Systems
μ-Scan DOT – Scanning system designed to ensure utmost ergonomics in fractionated or traditional resurfacing treatments 
(modifiable parameters: Size, stretching, and scanning area shape).
μ-Scar 3 – 
Scanning system designed for remodeling deep scars. Minimizes the risk of post-treatment hyper and hypopigmentation thanks to the smaller spot size that generates greater depth of the action with reduced energy.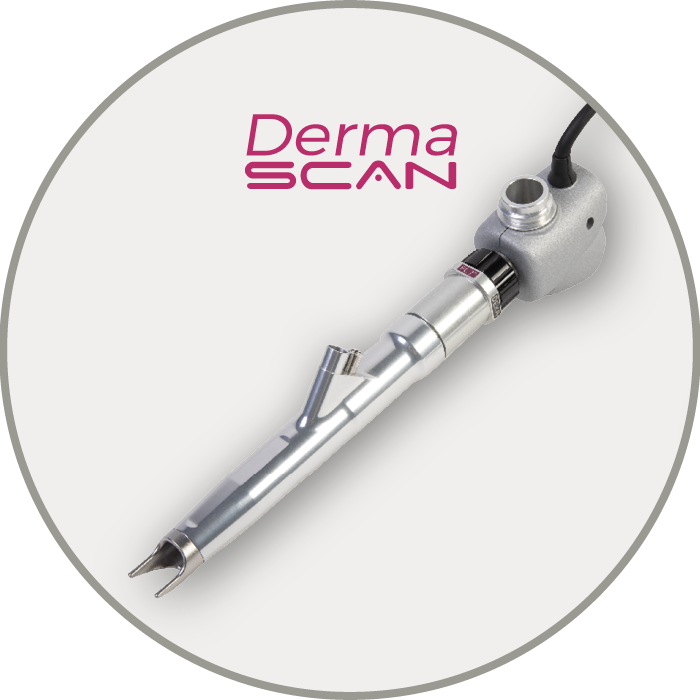 Derma Scan – Scanning system paired with handpieces with 4" and 7" focus designed for fast and tridimensional ablations.